A Guide to San Francisco Peninsula City Living
Posted by Shab Nemati on Sunday, March 14, 2021 at 4:25 PM
By Shab Nemati / March 14, 2021
Comment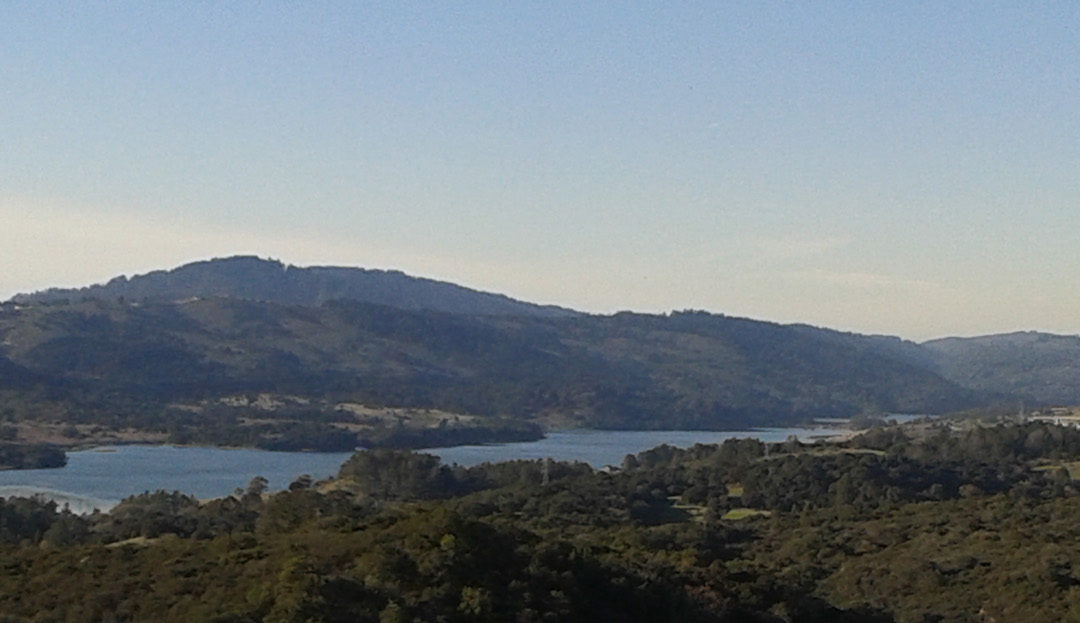 San Francisco Peninsula cities located between the San Mateo and Dumbarton bridges enjoy abundant scenic bay waterways to hillside parks boasting panoramic views. Area corporate hubs include Oracle, Electronic Arts and Facebook; and the close proximity to San Jose and San Francisco make living in a San Francisco Peninsula city ideal. Exciting entertainment options, fun ways to get to know the community and ample family activities await new residents.
This San Francisco Peninsula city located west of the San Mateo Bridge, Belmont spans foothills to the bay. Expect to see deer roaming grassy hillsides and snowy egrets at the shoreline. Highway 92 runs through Belmont providing a quick getaway to the coast for a romantic ocean sunset or day at the beach.
Crystal Springs Reservoir located in the hills above Belmont is a popular destination for recreation. Hop on the Sawyer Camp Trail segment's paved path for walking and biking alongside the sparkling body of water.
Notre Dame de Namur University draws college students to live and study in Belmont. The private Catholic university is the third oldest college in California. Its historic Ralston Hall, an Italianate mansion built in 1868 is located on campus. The grand building is closed indefinitely for renovations and visitors can study the ornate exterior architecture.
Start Sunday mornings off with a trip to the Belmont Farmers' Market in the town's CalTrain station parking lot. Pick up fresh produce and listen to sweet sounds of live music.
Menlo Park borders Stanford University and the upscale Stanford Shopping Center. Tech giant, Facebook is headquartered in Menlo Park with Bedwell Bayfront Park serving as a marshland buffer between it and the bay. The Dumbarton Bridge, a major commute route, connects Menlo Park to the East Bay.
Kepler's Books has been a place of learning and community action since its founding in 1955. Knowledgeable staff helps readers find new and used books, magazines and gift items. The literary hub hosts author readings, signings and other live events.
Seek out the hidden Allied Arts Guild to spend a relaxing morning or afternoon. The Spanish style compound of artist studios includes tranquil gardens, courtyards and trickling water fountains. Shop for handcrafted items and eat a delicious lunch at the onsite Blue Garden Café.
Menlo Park Farmer's Market brings together California grown organic produce and other fresh products downtown Sunday mornings.
Walk Redwood City's shoreline during the day to spot birds and seals making their way through the area's many waterways. In the evening, spend an exciting time downtown catching a movie, theatrical performance or free concert.
Learn about the bay's wildlife at The Marine Science Institute. Take an EcoVoyage on the Brownlee research ship to study the bay like a marine scientist. Or book a canoe trip that winds through Redwood City's slough and visit some bay residents up close!
Redwood City's bustling theater district hosts live performances. The Fox Theatre welcomes top comedians, well known bands, and staged musicals. If you're looking for some rock'n'roll try Club Fox next door where local musicians come to leave it all on the stage.
Stay in shape while being a part of a supportive community at the Peninsula Community Center. PCC's fitness, tennis, and aquatics programs are led by certified instructors helping you achieve your best. Tennis Pro instructors, private and semi-private swim lessons, swim team, group fitness classes, personal training and youth programs are available.
Pick up fresh ingredients for a weekend dinner party Saturday mornings at the Redwood City Kiwanis Farmers Market April – November.
Getting to know your neighbors in San Carlos is easy. Frequent the weekly Sunday San Carlos Farmer's Market on Laurel Street to turn familiar faces into longtime friends. After picking out fresh produce for the week, grab a bite to eat at one of the many delicious restaurants lining the market. Dine at a sidewalk table to continue socializing!
Noelani's Island Grill on Laurel Street serves up Hawaiian fusion dishes, tropical cocktails and live Hawaiian music Thursday through Saturday. Start your weekend off with a taste of Aloha and a vacation state of mind.
Savanna Jazz Club also on Laurel Street hosts live jazz acts every night of the week. Meet San Carlos friends at this swinging hot spot. Enjoy drinks and food from the sports bar while listening to dynamic music in the jazz lounge.
Bring the entire family to the Hiller Aviation Museum located at the San Carlos Airport. Fun activities like piloting the FMX Flight Simulator with a seasoned pilot instructor, launching robotic drones and getting hands-on aviation science lab time are available at Hiller. Get up close to historic aircraft and tour a 747 flight deck.
Watch working artists create art at The Art Center of Redwood City & San Carlos. The Art Center is a collection of 33 individual art studios where resident artists teach classes, make and sell art to the public. Take a walk through the center to find the perfect piece of art to hang in your new home.
The town of Woodside is nestled in the coastal foothills where a sunny day can turn chilly as fog blows over the ridge. Remnants of redwood logging history, like the Woodside Store, surround Woodside's rustic horse ranches, cottages and stately homes.
Horseback riders and picnickers alike find peaceful and romantic views at Huddart County Park. Take a leisurely walk on the wheelchair accessible Chickadee Nature Trail. Watch soaring hawks, scampering lizards, and trees wave in the breeze. Challenging hiking trailheads, campgrounds, and group picnic sites are available.
Filoli, an English country estate in the Georgian style, welcomes visitors. Tour the museum home built in 1917 and its many elegant formal gardens. Spend a day enjoying the serenity of the gardens, imagining life in the stately home and what it must have felt like to take a dip in the lap pool. Have lunch at the onsite café and buy products harvested from the orchard and gardens at Filoli's gift shop.
Contact Shab Nemati to find out how you can make a San Francisco Peninsula city your home!